A large stage, such as this, best showcases the long-distance athletic feats that have made their pigs famous. The porkers have been known to eagerly go after soccer balls 30 feet away and to hit "grand ham" home runs off the stage!
Tired of the Pig Races? Their act was unique, fresh, and would bring new fans to your event.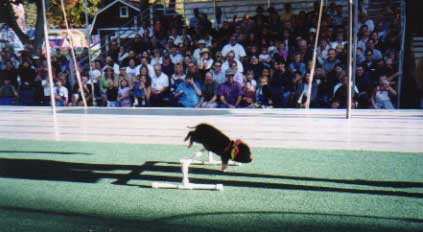 Sweet Pea soars

Rolling the pork barrel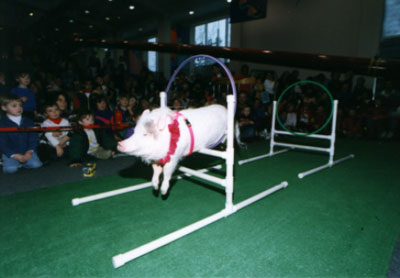 Double-Hoop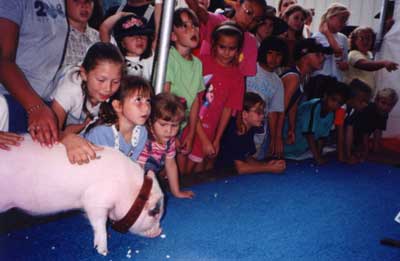 Wilbur swamped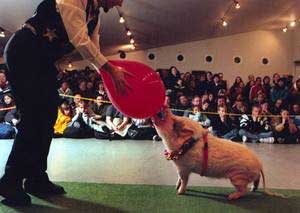 BANG!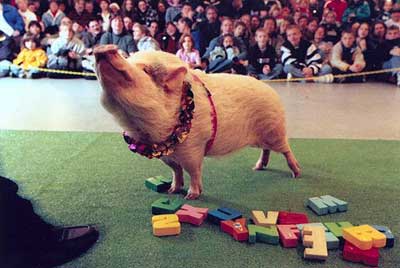 Literate pig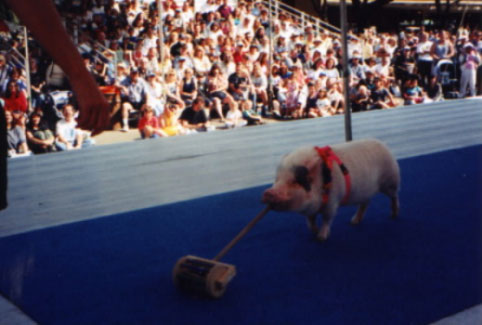 Nellie rolls right along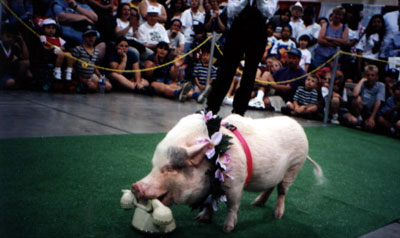 The secretary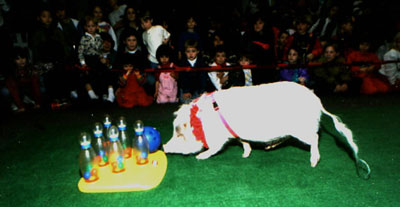 Nose assault